Arata Daily Scalp Therapy Combo Festive Gift Box - Large
$62.97 USD
Nourish and hydrate your scalp with this restorative combination, formulated to soothe dry, damaged hair, while strengthening your roots, stimulating hair growth, and restoring oil balance. No harsh sulfates, parabens, phthalates, silicones, or colours.
$62.97 USD
For those who want to hydrate, nurture and rejuvenate their strands with all-natural vegan extracts. Suitable for all genders, all ages, and all hair types.
Massage the oil into your hair and scalp. Leave on for at least 20 minutes. Put a tune on. Cleanse with our shampoo, and apply our conditioner onto the ends of your hair. Allow your hair to absorb the conditioner. Rinse out.
Intensely nourishing and hydrating.
Why Choose Arata?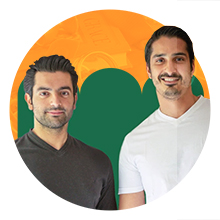 Our Story
In January 2016, Arata's co-founders, Dhruv Madhok and Dhruv Bhasin, realized that virtually every personal care product on store shelves, barring a few oils, had chemicals in them. Over a long dinner, they brainstormed the idea for Arata – sparking a year-long string of debates, negotiations, very late nights and early mornings. They envisioned an honest personal care company that would begin to reduce the rampant toxicity in our daily routines. Today, Arata creates thoughtfully-formulated, vegan products, using only soothing, nature-derived ingredients with no chemical additives, emulsifiers, dyes or preservatives. These products are not tested on animals. They are stored in up to 100% recycled packaging that is reusable.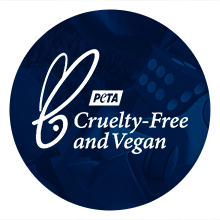 Cruelty-Free & Vegan
We are PETA-certified cruelty free and Vegan.Our wellness range is vegan-friendly, formulated entirely from plants, essential oils, fruit extracts, and safe plant-based preservatives. We're the first brand in India to offer vegan unisex products that soothe your hair, skin, and body.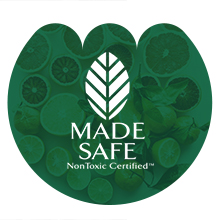 Toxin- Free
We are Australian Certified Toxic-Free and Australian Certified Non-Toxic. You can view the rest of our certifications on our website! In fact, through years of rigorous product development with India's finest cosmetologists and production specialists, we have ensured that our plant-based ingredients are of the highest quality and integrity, 100% nature-derived and toxin-free.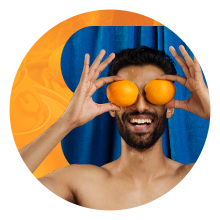 Ditch The Toxins
Toss out the chemicals for some all-natural, sustainable goodness! We ensure the best safety standards go into the formulation of our non-toxic products, and we have no tolerance for harsh synthetic chemicals in our personal care range.
What our customers are saying?
"Just purchase everything from arata you will be surprised only after first use of any product"
Robin L.
"Just purchase everything from arata u will be surprised only after first use of any product"
Robin L.
"Just purchase everything from arata u will be surprised only after first use of any product"
Robin L.
People are talking